For the second time this year my heart was filled with anticipation as we drove up the winding driveway at Peirce Farm At Witch Hill. I might be a little biased after getting married there this past May, but this venue is truly special. The historic New England estate boasts sprawling grounds, a rustic and elegantly renovated barn, and a 19th century mansion. Chickens wander in and out of their coop, occasionally joining guests at cocktail hour.
As I made my way up the stairs the sounds of big laughs and early 2000's pop filled the second floor of the Victorian house that served as bridesmaid headquarters. The sky was gray that September morning, but Alix's blue eyes sparkled with excitement as she quickly offered a mimosa and introduced me to her besties. Sean and his friends joked around downstairs, quoting The Sopranos.
The upbeat energy of the morning carried the day onward, as guests took their seats in front of an enormous copper beech tree in the yard. Beginning with a brief remembrance for loved ones, and officiated by a dear friend, the ceremony was just like Alix and Sean: warm, playful, and full of laughs. Later, the barn's dance floor was filled to capacity as all the guests joined Alix and Sean for their first dance. I love that they kicked their reception off in such a fun and unique way, inviting everyone they love most to be part of such a sweet moment. It could have been the extra special first dance, or the couples boundless, joyful energy, but that crazy dance party kept going strong all night.
Thank you to Alix, Sean, and all their party animal guests for allowing me to be part of the celebration!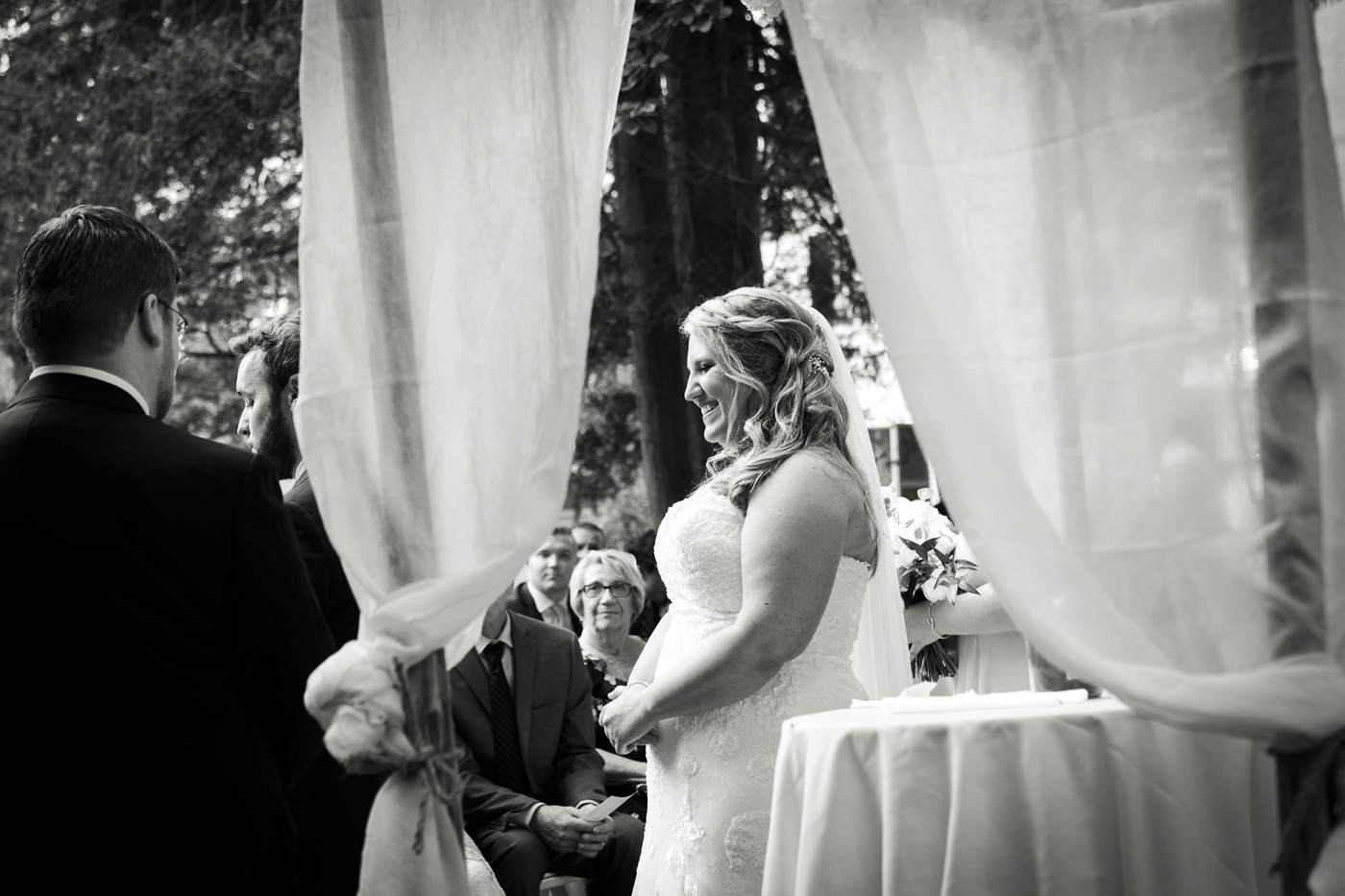 Venue
Peirce Farm at Witch Hill, Topsfield, MA
events@peircefarm.com
Caterer
Vinwood Caterers
Baker
Flour(ish) Bake Shoppe
Dress
Marry & Tux Bridal
DJ
Meritage Entertainment
www.meritagedj.com
Makeup
Nicole Camarro
Hair
Salon Trends